Online HR to make your work life easier.
EmCentrix's online HR system, MyPaperLessOffice, was created because we had a dream. A dream to help companies go paperless (at least in their internal HR processes). We strive to make work life easier for companies of all sizes, from small businesses with a handful of employees to large enterprises. To do that, we offer a comprehensive online human resources management system that is affordable for small businesses, yet powerful enough for larger companies.
---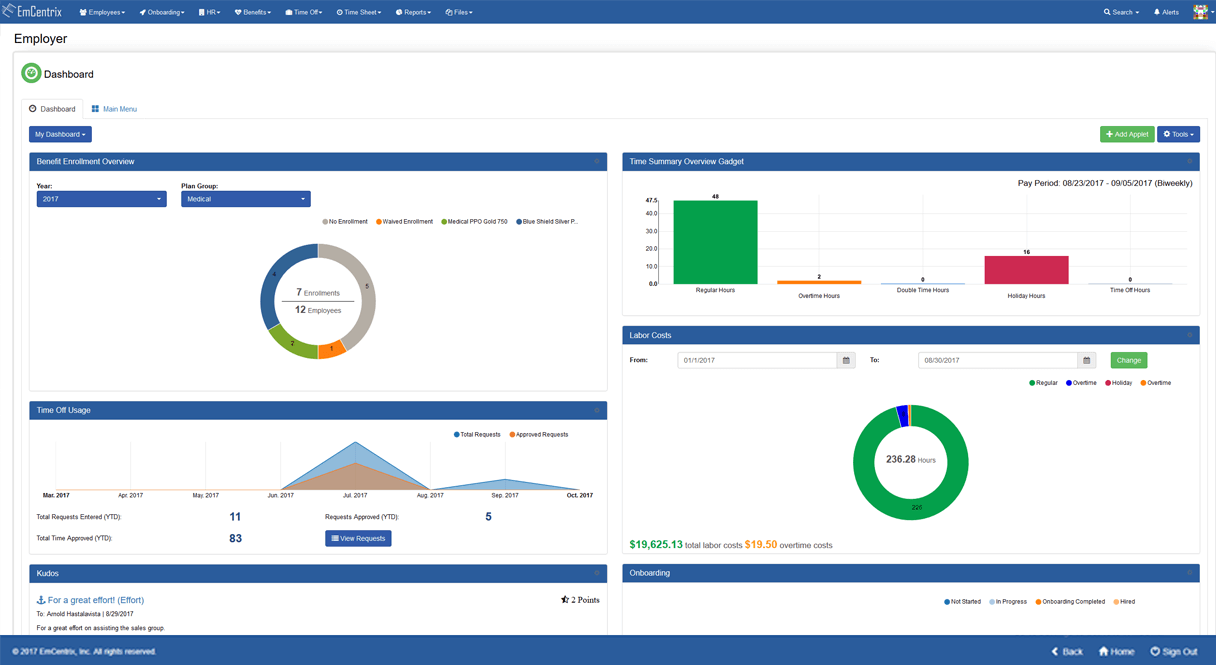 Employee Data From Hire to Retire
Track your employee data from the day they're hired to the day they retire in our comprehensive online HR system. Manage and report on all your basic employee information such as demographics, Form I-9, W-4, pay rates, their status and position, education, skills, issued equipment, employment history, licenses, dependents & beneficiaries, notes, termination & rehire info, and more. Do you have info you need to track that we don't have fields for out of the box? No problem. You can configure custom fields to keep track of your unique data.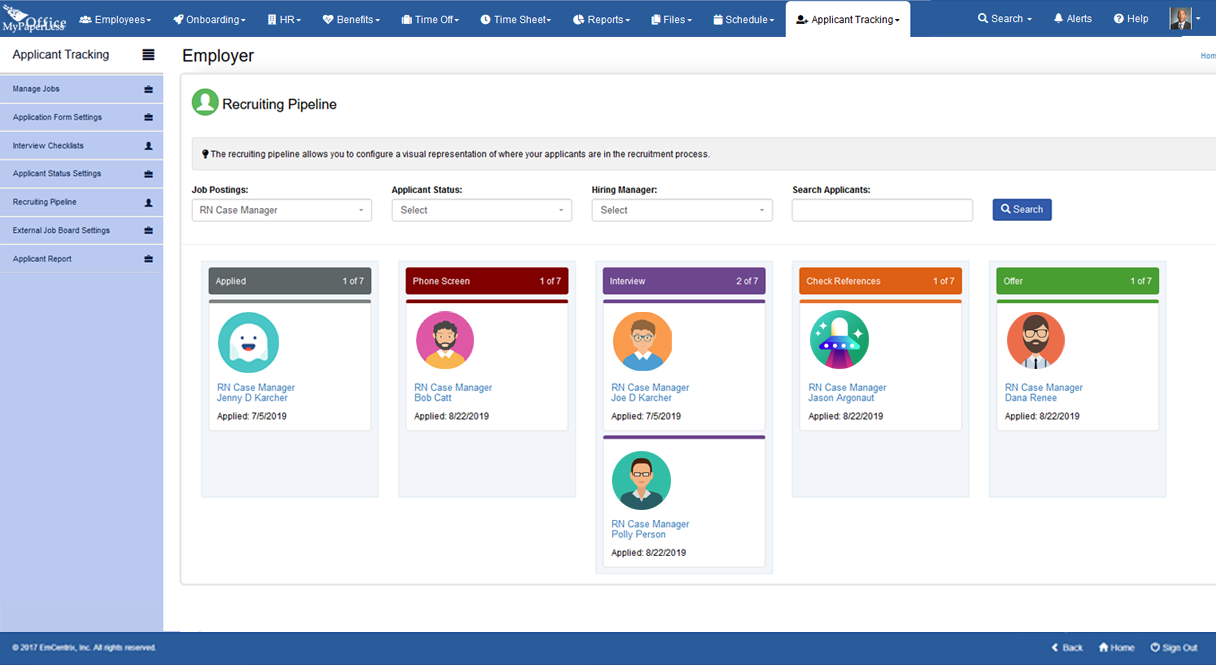 Attract applicants, manage your recruiting pipeline, and hire new employees easily with an applicant tracking system built into your HR system.
Easily manage your recruiting and hiring process online with MyPaperLessOffice, providing you with a complete Applicant Tracking System (ATS) built into our all-in-one HR system. We make it simple for recruiters to post jobs, collect applications, screen and track applicants through each stage of your hiring process, schedule and conduct interviews, hire candidates, and launch them into onboarding with a click.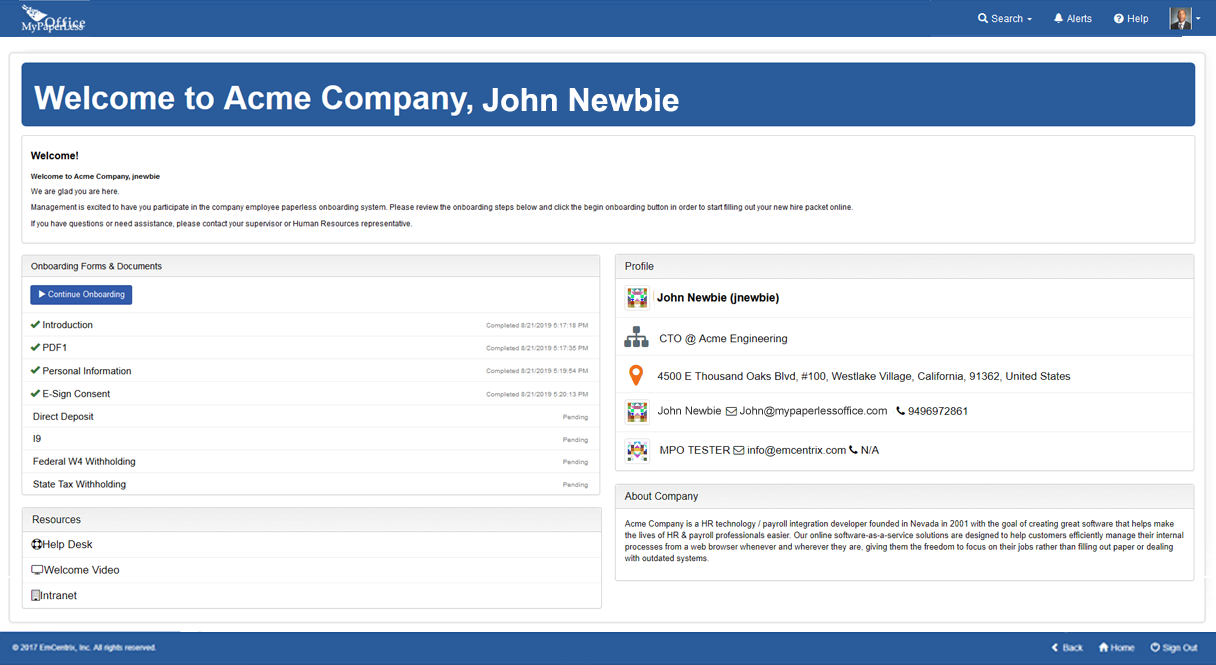 Online employee onboarding makes new hire paperwork easy
Streamline your new hire process with an onboarding module that allows you to instantly deliver the forms and documents you need to onboard new employees online. We offer an online onboarding module designed for businesses that want to reduce the costs, time, and errors associated with new employee onboarding. With it, companies can provide all the forms and documents required to onboard new employees in a paperless electronic format for employees to fill out and sign for. Because forms are filled out and tracked online, HR staff can easily distribute and retrieve employee onboarding forms and see the status of each form in real time as employees complete them. Best of all, onboarding employees only need to answer questions once, making the process quicker and easier for them to complete.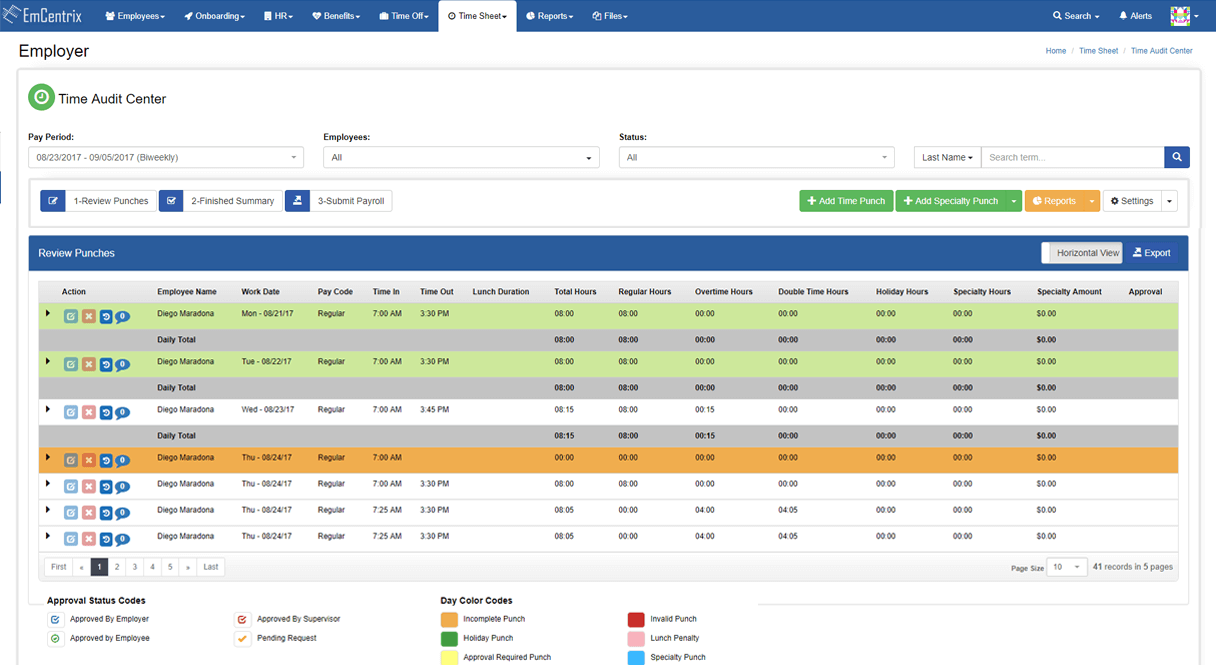 Eliminate paper, spreadsheets, and redundant software by tracking time & attendance directly in your HR system
MyPaperLessOffice provides extensive attendance and time tracking functionality, including online time clocks and time sheets. The time & attendance capabilities of our system are designed to provide broad flexibility in data collection methods, as well as labor distribution capabilities and data analysis features. Our system can collect time information in a number of ways, including an online time clock, time cards, or even manual time sheets. Our easy to use system eliminates the need to spreadsheet and manually total hours, freeing up much of your valuable time, and when payday comes around your employees' hours will already be totaled and ready for submission to payroll.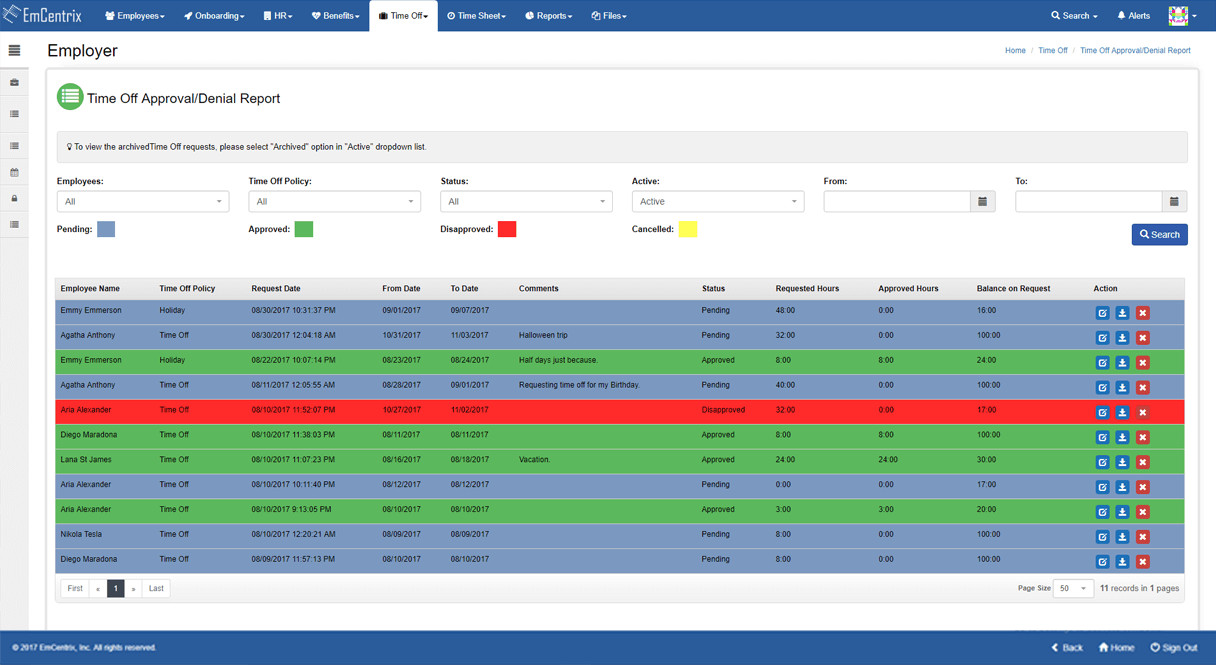 Make requesting, approving, and tracking time off simple for your whole company
MyPaperLessOffice gives you the ability to manage accruals and time off requests entirely online. Employees can submit time off requests and check their accrual balances anywhere they have internet access, while managers can easily approve or deny requests, and HR/payroll staff can track and manage PTO for the organization right from their web browser.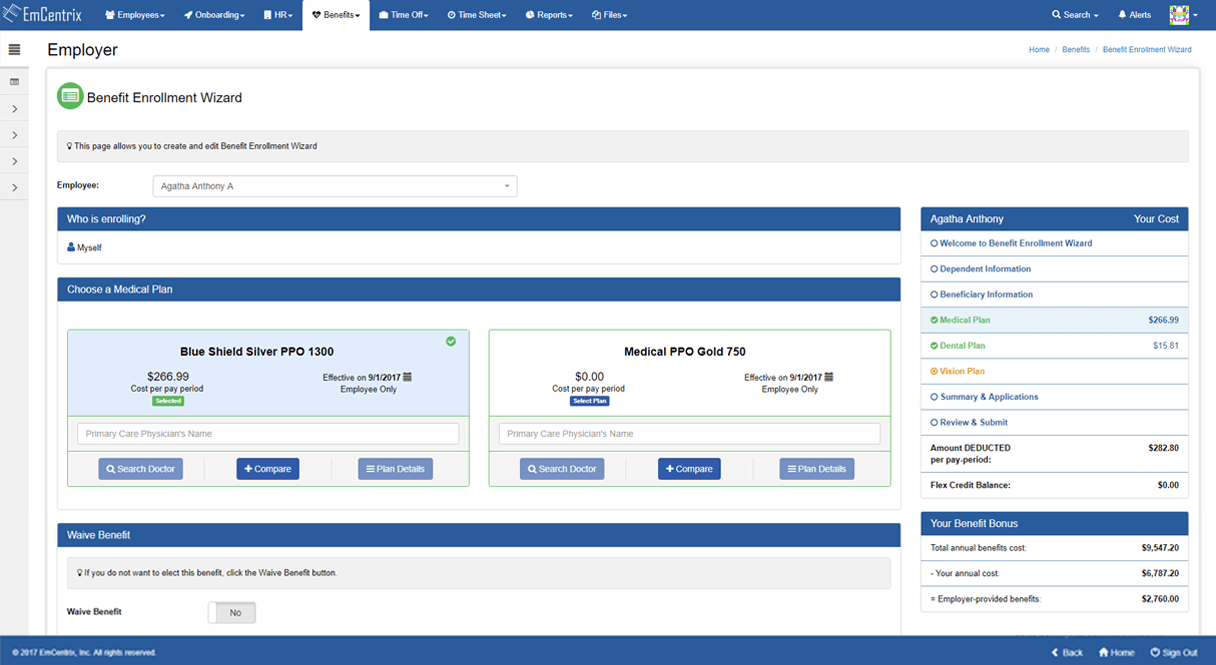 Streamline your employee benefit enrollment process and take the pain out of open enrollment
MyPaperLessOffice helps you automate the difficult and time-consuming task of employee benefits administration, saving you time, reducing errors, and minimizing the amount of paperwork that has to be dealt with. Our system lets benefits administrators easily manage and track employee participation in benefits programs, such as medical, dental, & vision benefits, and companies can give employees access to a self-service benefit enrollment wizard for them to view, compare, and enroll in their eligible plans, reducing headaches during open enrollment.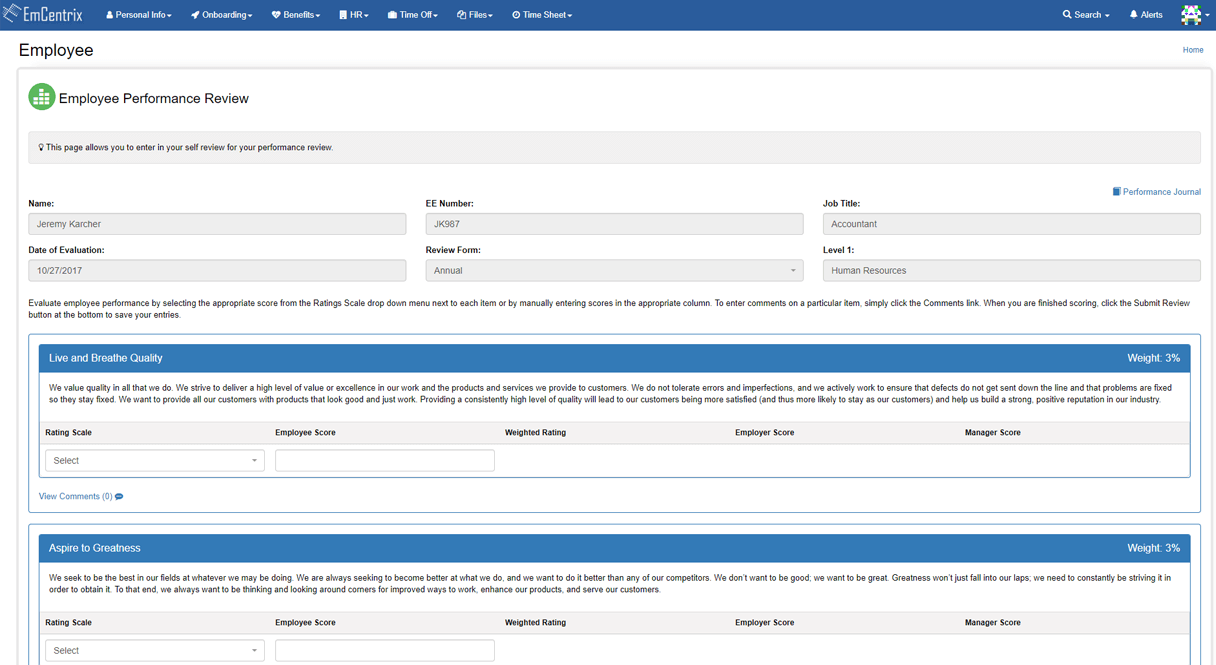 Keep your finger on the pulse of your company: employee performance
Performance management is a critical component to your company's success. That's why MyPaperLessOffice includes a robust performance management module that allows you to conduct performance reviews online. Our tools enable you to design your own online review forms and workflows, conduct reviews and self-appraisals to discuss and rate performance, track recommended pay increases, keep performance journals, conduct 360-degree reviews, and monitor performance reports to track trends in your company.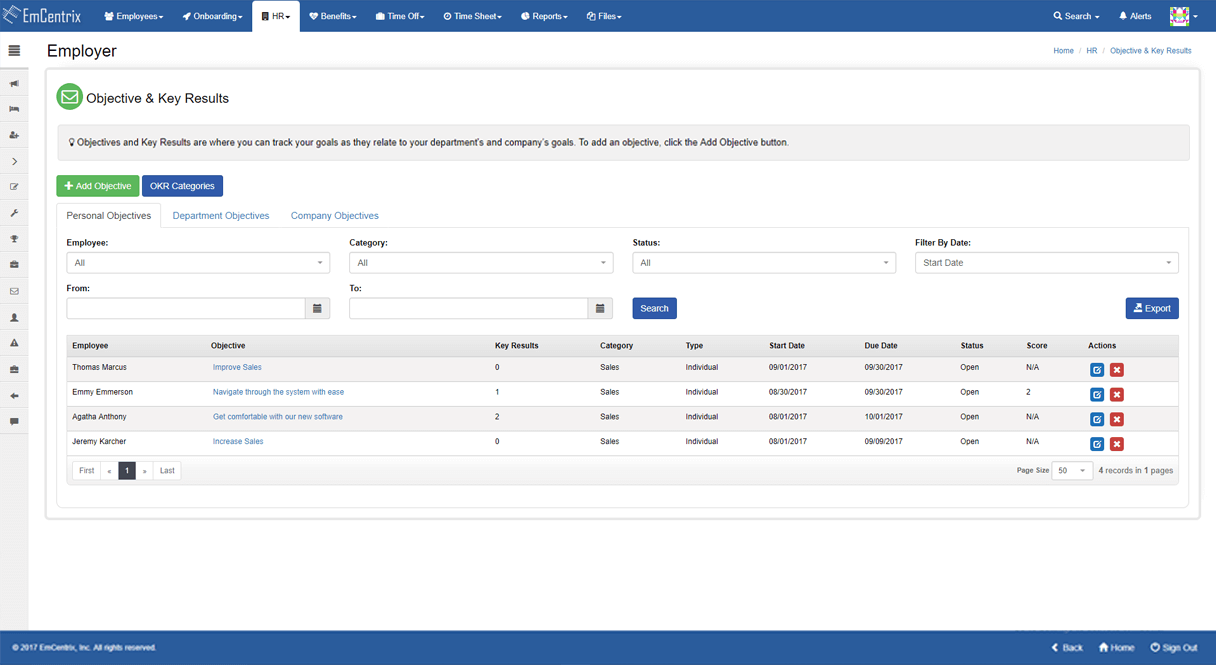 Give your employees clear priorities and help them understand how they contribute to company objectives
Keep your company moving in the right direction using our online objectives and key results (OKR) goal management module. Define objectives at the individual, department, or company-wide level and set clear key results to measure success by. See the link between individual OKRs and department or company goals to ensure employees are staying aligned with the bigger picture. Monitor goal progress with OKR reports and watch your company's goal trends based on your scores over time.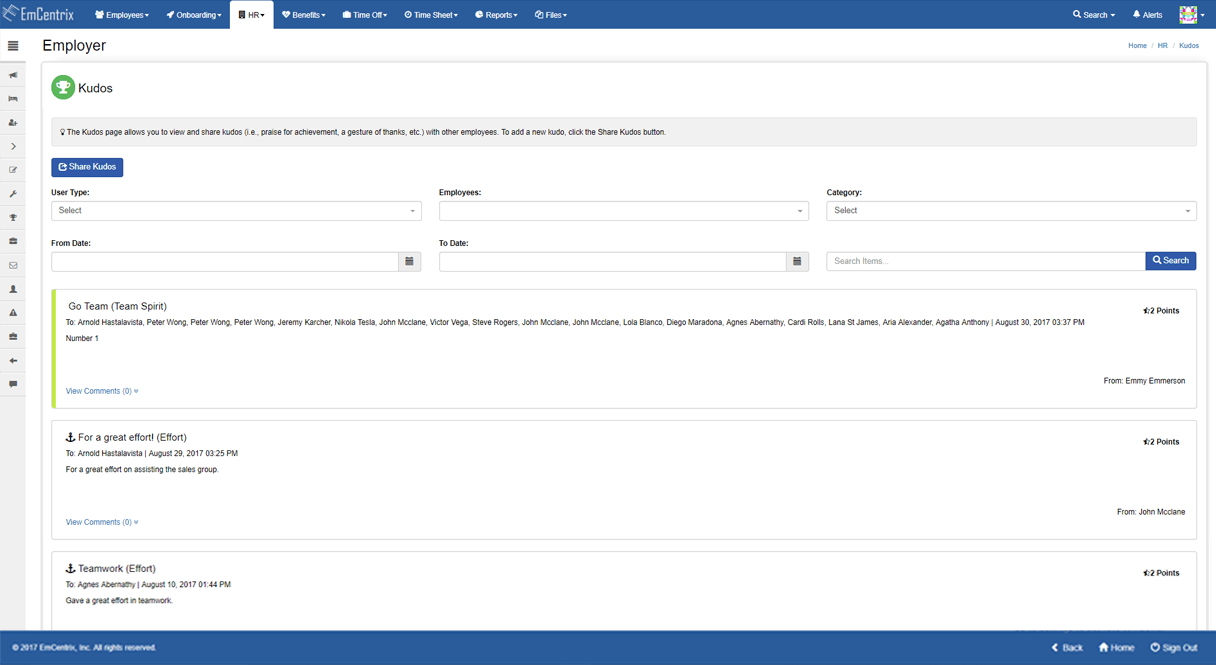 Improve employee engagement by celebrating employee achievements and letting them recognize their peers with kudos
Recognizing employee achievements plays a crucial role in employee happiness and engagement. MyPaperLessOffice provides a central platform for you to give employees public or private recognition and feedback, and enable them to recognize each other, with our online kudos module. With it, you can enable peer recognition by allowing employees to share kudos with each other, managers can give kudos to their teams, and employers can easily track employee participation and contributions.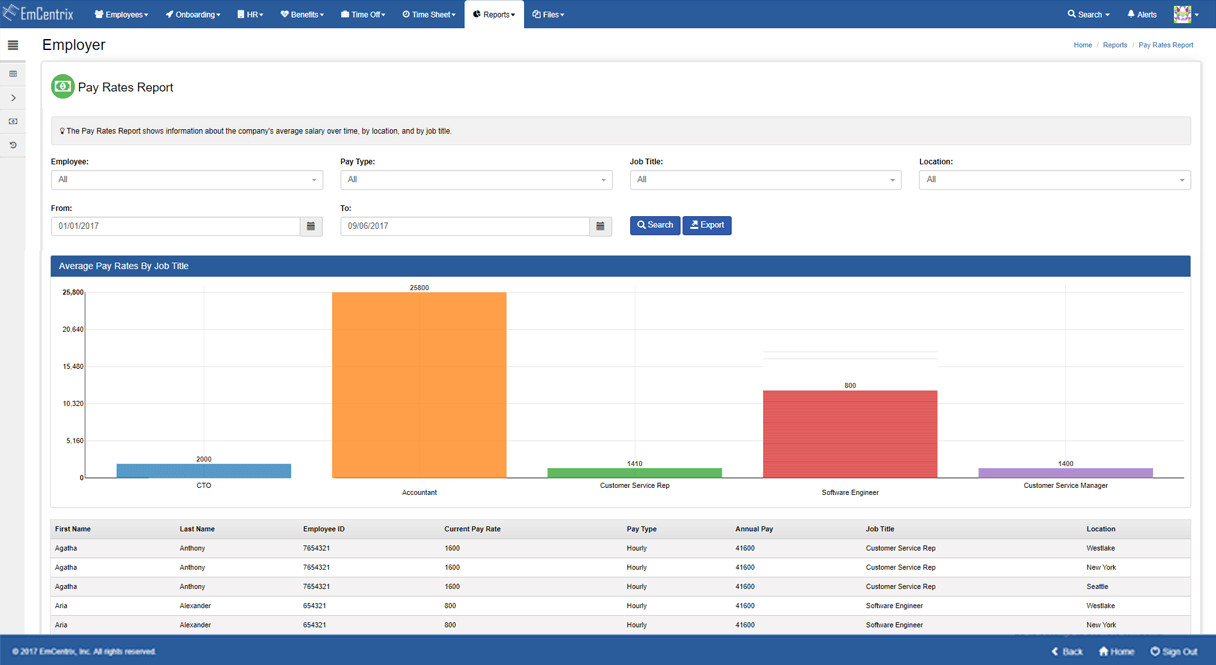 Employee data at your fingertips
You need information to run your business. We can help you sort through the mountains of employee related data your business generates to give you insights you need. MyPaperLessOffice offers an array of standard reports on basic employee info like birthdays and issued equipment, to things like I-9 document expirations, performance trends, time & attendance, time off, benefit enrollments, and more. We also provide a flexible, easy to use Custom Report Writer so you can quickly design and save your own reports on almost any data contained in the system.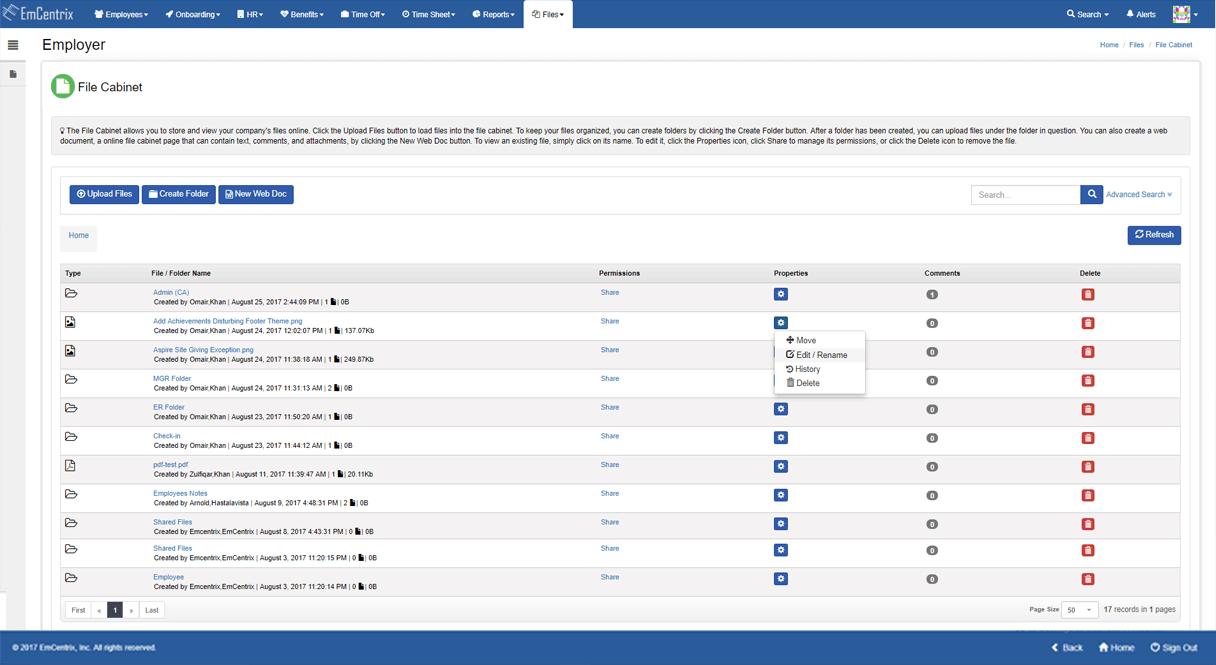 Go paperless by keeping your employee files online and let your physical file cabinets retire
One of our goals is to assist companies with going paperless (thus MyPaperLessOffice). Our online file cabinet can help with that. With it, you can upload and store all your paper or digital forms and documents online in a central location, making distribution throughout the company a snap. You can organize folders and control which departments, locations, managers, or individual employees have access to each file, allowing you to deliver only the forms each group or individual needs to see.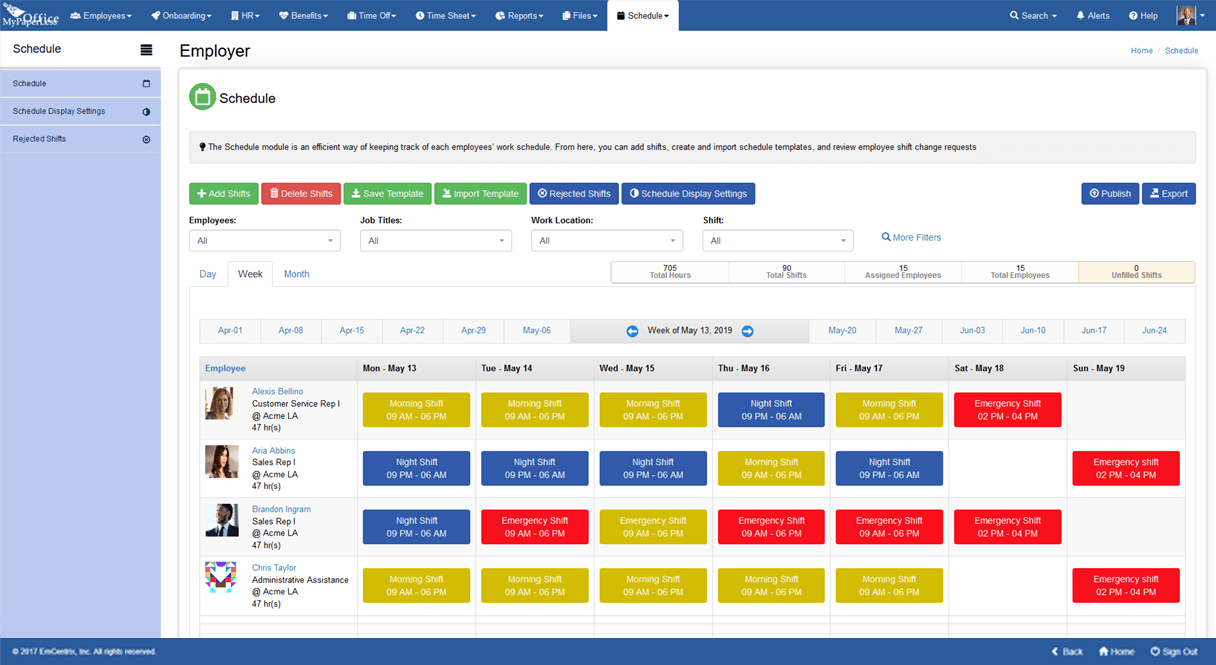 Online employee work scheduling software
MyPaperLessOffice's online employee work scheduling software enables you and your managers to easily create and assign work schedules and shifts online for your staff. Employees can easily view and print out their work schedule, accept their shifts, trade shifts with other employees, specify their shift preferences and days they can't work, and more. Managers and employers can maintain a clear, real-time picture of their employees' schedules, as well as track availability, change schedules on the fly, and compare schedules against actual attendance.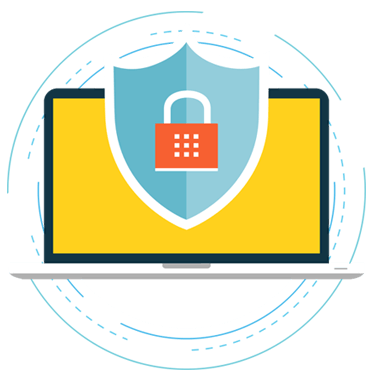 Security
We understand that your information is important. That's why EmCentrix uses a variety of methods to keep the information you put into the system secure. Our servers are hosted in SOC 1 Type 2 and SOC 2 Type 2 certified data centers with strict security controls, and surrounded virtually with firewalls, IPS, and more. We protect your data in transit with 2048-bit Transport Layer Security (TLS) certificates, providing strong encryption for your data as it travels over the internet. At rest, we encrypt your data using AES (the Advanced Encryption Standard). On the application level, the system contains a variety of user security features like IP address restrictions, optional 2 Factor Authentication, etc., and we are always eager to work with our community to improve our security posture further. We review all our code for security and regularly scan for vulnerabilities. Want to know more about our security? Contact us.
Try MyPaperLessOffice for free now!
Want to know more? Sign up for a free trial, or contact us for more information.