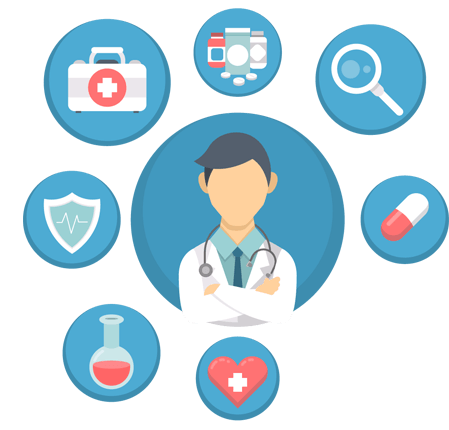 COBRA Administration Services
EmCentrix provides a comprehensive and robust online COBRA administration solution which helps eliminate the hassle and risk that employers face in self administering COBRA compliance, allowing clients to focus resources on their business core competencies. The EmCentrix web portal provides 24-hour access to critical COBRA information for participants and employers, including electronic eligibility reporting, qualifying event updates, billing and collection, and robust reporting capabilities.

EmCentrix's online COBRA module simplifies the administration of COBRA notice requirements, the tracking and reporting of Qualified Events, COBRA payments, and participant tracking.
Our standard COBRA administration services include:
Providing Initial Notice of Qualifying Event (QEs).
Distributing QE Notices to Qualified Beneficiary (QBs)
Documenting proper distribution of QE notifications.
Handling coverage issues during the QBs election period.
Handling inquiries from QBs during and after election period.
Processing COBRA election forms.
Billing and tracking of QBs who elect coverage.
Handling COBRA payments.
Reporting status of each QB.
Providing open enrollment information to QBs.
Notifying QBs of benefit and rates changes, as well as termination of coverage.
Sending conversion information (if applicable).
What is COBRA?
The Consolidated Omnibus Budget Reconciliation Act (COBRA) gives workers and their families who lose their health benefits the right to choose to continue group health benefits provided by their group health plan for limited periods of time under certain circumstances such as voluntary or involuntary job loss, reduction in the hours worked, transition between jobs, death, divorce, and other life events.

Qualified individuals may be required to pay the entire premium for coverage up to 102 percent of the cost to the plan. Employers with 20 or more employees in the prior year are required to offer a continuation of group health benefits to employees and their families under certain instances ("Qualified Events") where coverage under the plan would otherwise end. Employers are required to provide initial COBRA notification to covered employees and dependents, a letter detailing an individual's rights upon experiencing a "qualifying event," and an explanation of the conversion privilege.
Contact us for a free demo!
Want to know more? Contact us and we'll be happy to answer your questions or arrange a demo.